Golden pin design award 2017 
Convergence, waters merge together. 
Dynamic visual-experience was our new statement for Golden Pin Award ceremony. Beyond narrative skills and aesthetics, we integrated interactive technology and design, directing experimentally. The directing style was our breakthrough in the last half of 2017 and a way to show the respect for all Asian designers, who bravely challenge the unknown in the fast-paced world. 
Produced at Bito.
Golden Pin Design Award is coming up to its 37th year. It has seen entries from 50 countries in Asia, Europe, America and Australasia, with nearly 120,000 top designers. 
​​​​
The concept of the year: Convergence, of water streams. We tried to represent the modern Asian design in the word"convergence". 
We are not only standing at the cross point of cultures but also facing the congregation of innovations. The key visual accumulates to be the trophy, suggesting that Taiwan is at the cross point between Western and Asian culture, showing that the award gathered the top designs in Asia.
I left enough space in route design for people to play with two key interactive works and watch other static works. 
The key visual logos are added in every walls to response the whole setting. Dark environment with lighting effects, snacks and alcohols, making the venue a small party.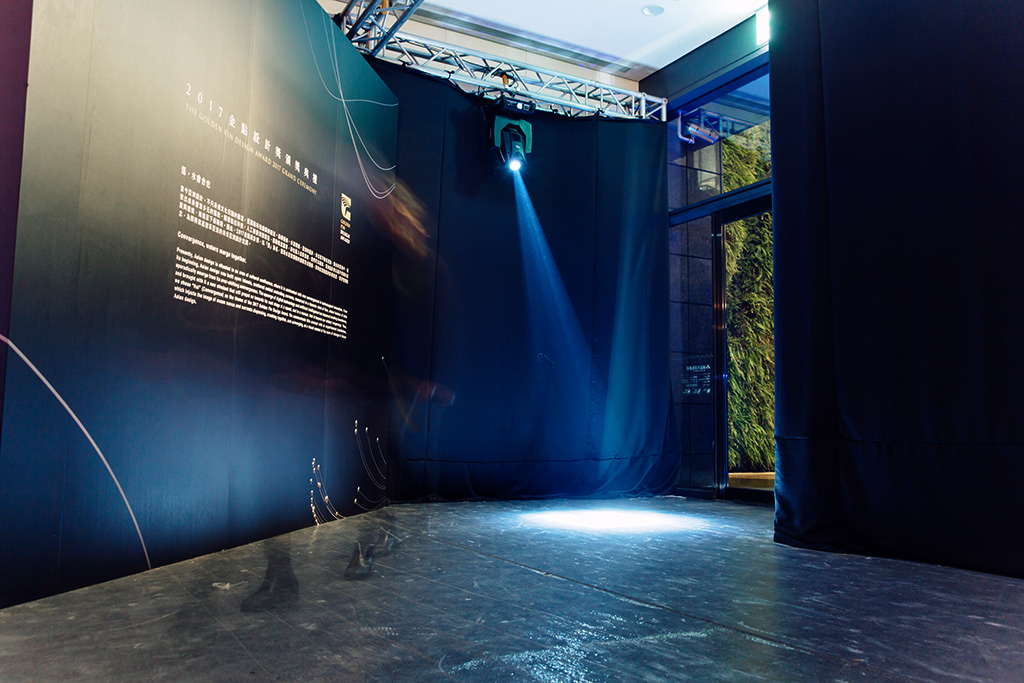 The Director of Bito, Keng-Ming Liu communicates the concept of "Hui" (Convergence) at this year's Grand Ceremony. Convergence represents the streams of design from all around the world, converging in Taiwan. 
Liu sees Taiwan's Golden Pin Design Award as a stage for Asian designers to showcase their talent, from East to West. In contemporary times, only the most innovative designs can solve the problems we faced by the world.
Designed, Directed & Produced by Bito